Home Sales Tumble as Mortgage Rates March Upward
Home Sales Tumble as Mortgage Rates March Upward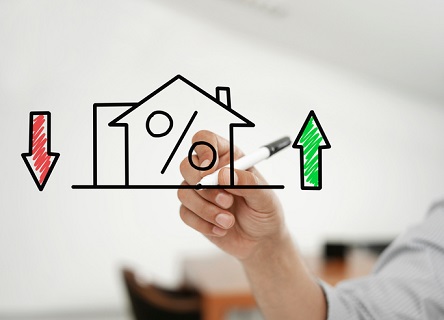 Sales of newly built single-family homes in Arlington TX took an unexpected tumble last month as rising mortgage rates took a toll.
Sales of new homes fell 7.8% in January to a seasonally adjusted annual rate of 593,000 units, according the data from the Department of Housing and Urban Development and the Census Bureau.
"The moderation in new home sales may be attributable to the interest-rate environment, which could be causing short-term market volatility," said Michael Neal, senior economist for the National Association of Home Builders. "However, the underlying economic fundamentals for housing demand remain strong, and we expect more prospective homebuyers to enter the market in 2018."
Other experts aren't so optimistic, however. The January tumble follows a sales fall in December, when the new tax law was signed. Sales are now at their lowest level since August, according to a CNBC report.
"It seems that the jump in mortgage rates in January had an immediate impact on contract signings," Peter Boockvar, chief investment officer at Bleakley Advisory Group, wrote to clients.
"This report is undoubtedly disappointing," Aaron Terrazas, senior economist at Zillow, told CNBC. "Like 2017, 2018 isn't setting up to be particularly favorable for builders – construction materials and permitting costs are high and rising, abor is tight, and desirable, buildable land is scarce and expensive. It seems clear that we shouldn't expect a big breakthrough in new home sales any time soon, and should look instead for incremental progress at best. At this point, we'll take whatever we can get."
"Sales of new homes are falling, and the culprit is clear," real estate expert Diana Olick wrote for CNBC. "Homebuyers increasingly can't afford what they want. Higher mortgage rates, combined with the loss of homeowner tax breaks in some of the nation's most expensive markets, are taking away buying power."
Leave a Comment